We're excited to announce that Osmos has been successfully absorbed by Linux, and is now available! Our newly initiated, one-man Linux warrior, Mr David Burke, has done an amazingly quick and solid job on the port, and it's been running smoothly on a wide variety of Linux distributions and machines. (Big thanks to all our beta testers!)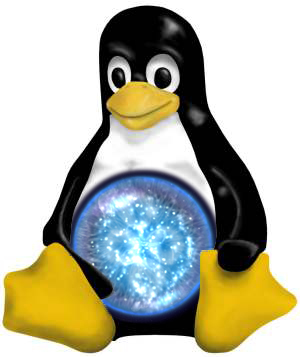 Check out our FAQ for a list of Linux distributions that Osmos has been confirmed to run on. Or, if you're unsure, download the free demo (in .deb, .rpm, or .tar.gz form) here.
As always, Osmos is DRM-free.
In terms of hardware specifications, the game has been tested on all sorts of machines. Dave's primary laptop is actually a four year-old Core 2 Duo with on-board Intel graphics, and he made sure the game would perform well on low-end machines. For the record, though, here are our "official" minimum Linux requirements:
Processor: 1.0 GHz
Memory: 512 MB RAM
Video card: any hardware supporting OpenGL
Sound card: no special hardware required; any driver supporting OpenAL
As for input, the best Osmos experience is to play with a 3-button mouse; but we've made sure it plays well with just a trackpad and keyboard for all the laptop folk out there. (Check the in-game control menu for details.)
For those of you who have already purchased Osmos from Hemisphere, the Linux version is already yours — just follow the link in your original purchase email. (We'll send you all a new one in the next day or two in case you've lost it.) And for new players, we're still offering our $10-deal for all three (PC + Mac + Linux) versions together.
Still to come…
1) Dave plans to write a post-mortem on his experience with doing the Linux port. Expect to hear his thoughts and feelings (and possibly gripes) on the subject in the next week or so.
2) This port is also an experiment for us as a studio. Specifically, is it worth porting games to Linux? We hope the answer is yes, but we'll find out soon enough. And you will too. We plan to publish statistics on our sales and downloads on all three platforms in about a month's time.
Thanks, and happy Osmoting! :)
-The Hemisphere Team